Software
Transform Your Workflow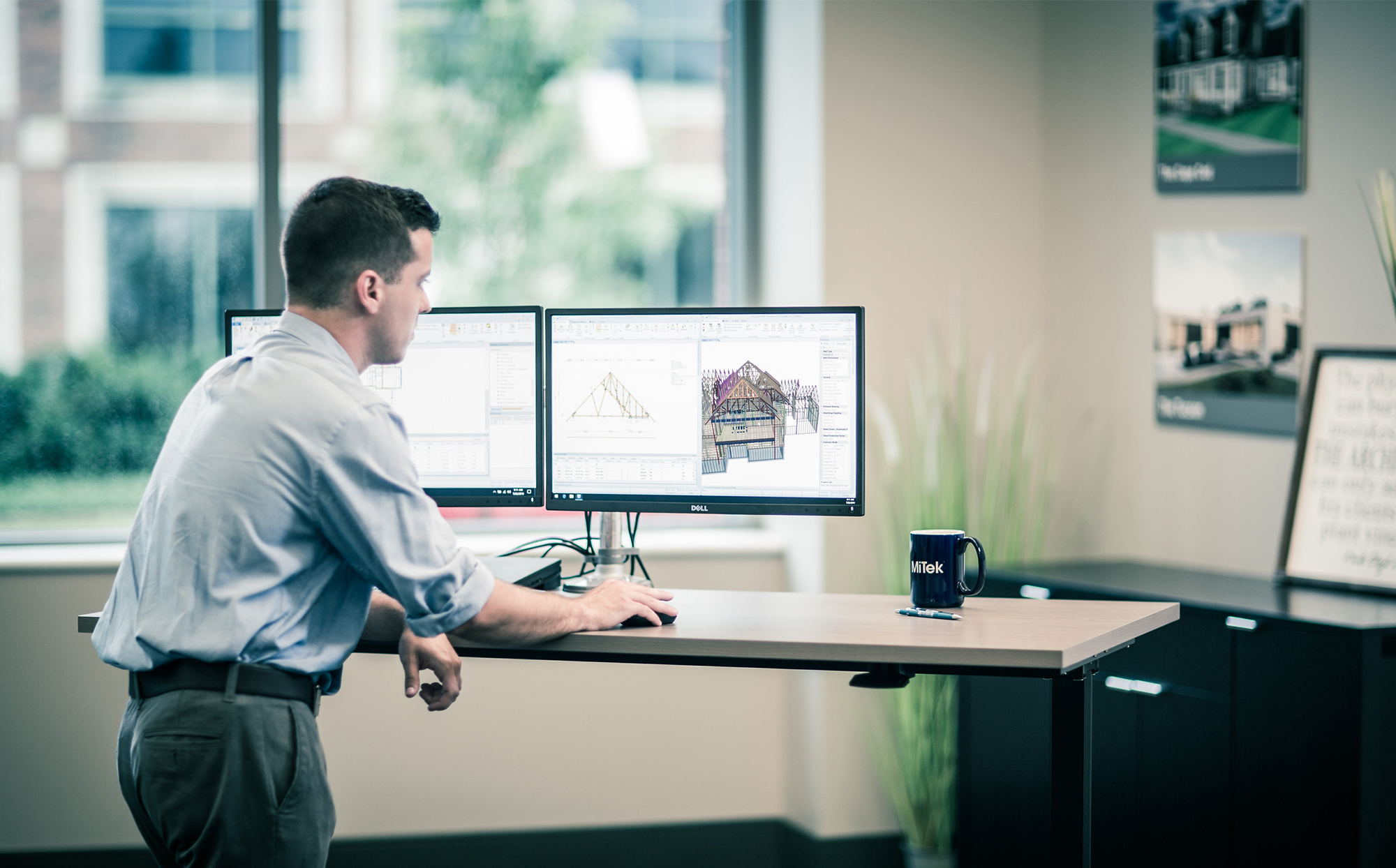 Software solutions to help you optimise every part of your business. Our software extends your capabilities, facilitates collaboration, and accelerates your projects from design and planning to manufacturing, construction, and business operations.
Design
Accelerate your design process with MiTek's suite of reference tools and solutions for architectural design options management, project design, and component design..
Business Operations
Transform your construction workflow and collaboration with MiTek's production and facility management solutions.
Visual & Field Operations
A Better Way to Build
Transform the way you design, make, and build
For more than 50 years, MiTek has supported builders with labour and time-saving solutions to reduce overhead and enable you to build a better business. You can overcome whatever the market brings with advanced planning and design software, services that extend your team, automation solutions for off-site construction and trusted engineered connections and systems from MiTek.
Do you want to get more out of your business from design through operations?
Talk to one of our software solution experts to learn more.