Automated Solutions
Integrated Solutions for Off-Site Construction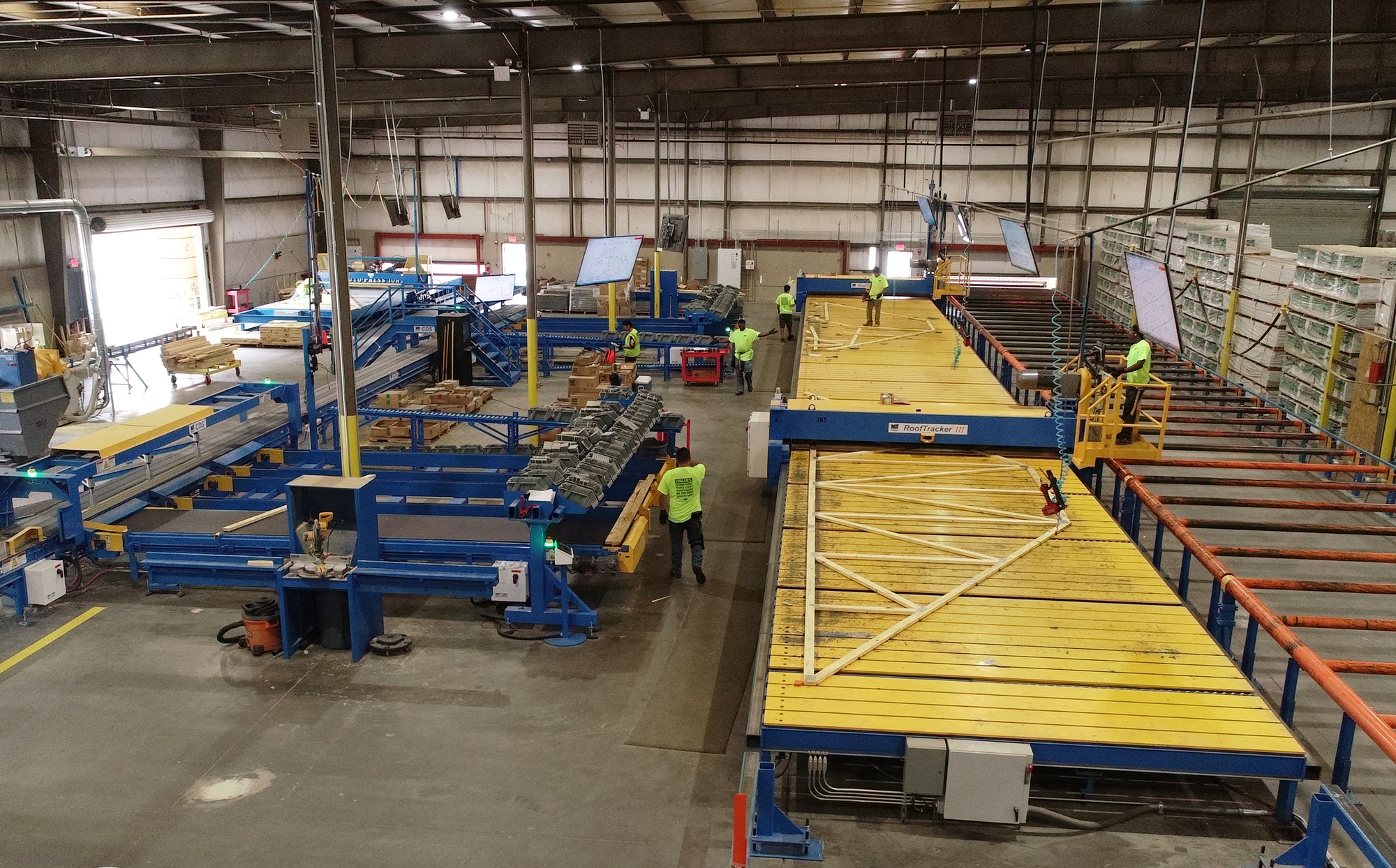 Increase plant efficiency, reduce labor costs, and offer predictable performance with off-site solutions and prefabrication technology. Achieve higher productivity and profitability for your business and deliver consistent, high-quality products for your customers.
MatchPoint® DirectDriveTM
Increase the productivity of your component manufacturing operation with our MatchPoint® DirectDrive™ system. Combine with our Ranger® lumber retrieval system, MatchPoint® BLADE™ wood processing system, CDS™ component delivery system, and Wizard PDS® perimeter definition system to create a highly integrated and efficient automated component manufacturing workflow that will quickly scale your operations capability.
Cutting
Utilize MiTek's wood processing equipment to achieve unmatched reliability and accuracy with your floor trusses, roof trusses, and wall panels.
Material Handling
An efficient off-site component manufacturing operation requires integrated systems that can keep up with demand shift after shift. MiTek's material handling solutions are fast and effective, so your productivity never slows down.
Assembly
Bring it all together with tables, jigging, lasers, and more for seamless roof truss, floor truss, and wall panel assembly. Integrate with MatchPoint® DirectDrive™ for an end-to-end plant automation solution.
Are you ready to increase reliability, flexibility, and productivity throughout your component manufacturing operation?
Talk to one of our automation experts to learn more.